Macomb Center For Digestive Health and Endoscopy Center
Rochester Hills Center for Digestive Health
Troy Center for Digestive Health and Surgical Centers of Michigan
We're proud of our team here at Digestive Health Institute. Our health care providers include some of the very best colorectal surgeons, gastroenterologists and physician assistants. To learn more about our qualified team of specialists, please visit our providers page.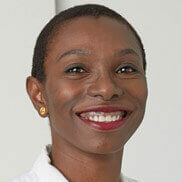 Anezi E. Bakken MD, MS
Sante D. Bologna MD, FACP
M. Emin Donat MD, FRCPC
Ronald Fogel MDCM, MHSA
Freeha Khan MD
Partha S. Nandi
Leonard G. Quallich III MD
Aditi Saxena MD
Jack Tocco DO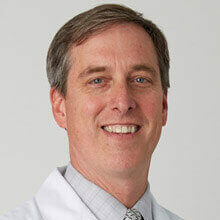 John R. Weber MD
Richard T. Wille MD
What Our Patients Are Saying
I've been a patient of Dr. Weber for almost a decade. My husband for more than & it was he who recommended Dr. Weber. He's knowledgeable & well experienced in his field. Plus he's an all around kind & nice guy. And you'd like how the office & tech staff are trained to run the operation of this practice. Efficient, patient and helpful! I'd feel very comfortable recommending this practice.
I had a great time. Everyone was very friendly and professional. One nurse said I had nice eyes, which really helped my self esteem. Dr. Willie was fantastic. His concern about having magenta ink for the printer really shows what a caring man he is. The pictures turned out great. I framed them and hung them up on my wall at home. But, seriously the experience was pleasant. Thank you to everyone involved.
Lord knows having a colonoscopy is zero fun. The prep nearly did me in. But after arriving at suite 270 every single person was pleasant and efficient. The attention to cleanliness in the office is very apparent and appreciated. Every employee introduced themselves by name, apologized for an IV that took two tries and made sure I was as comfortable as can be before I was ready to leave. However, I'm going to enjoy every minute of the five years before I need to return!
I have been here several times and have always been treated great. The receptionist are so kind and the nurses are wonderful so is the anesthesia person are so kind and answers any concerns you might have. My Dr Bologna is awesome. This is the place to go if you need endoscopy or colonoscopy. Thank all the staff for being so kind
A new report released by the American Cancer Society in March 2023 shows that a diagnosis of colorectal cancer is shifting to a younger population, and the cancer is often later-stage. Of people that are newly diagnosed, 20% are under the age of 55. In addition,...
March is Colorectal Cancer Awareness Month, and the Center for Digestive Health is raising awareness about the importance of colorectal health. Colorectal Cancer is the third most common cancer in the US, with over 150,000 people expected to be diagnosed in 2023. However, with proper screening beginning at age 45, it is one of the most curable forms of cancer. Early detection and treatment remain critical to survivability, with early detection due to screening reducing the incidence of Colorectal Cancer by 89% and carrying a 91% survivability rate. Despite this, too many Americans are not following recommended health and wellness regimens regarding their colorectal health.
With March being Colorectal Cancer Awareness Month, the Center for Digestive Health is providing people with helpful insight regarding colorectal health, including understanding colonoscopies, who should be screened and why, Colorectal Cancer risk and treatment, and...
Schedule an Appointment with your Provider
Online scheduling is now available for clinic appointments.
Note that procedure appointments cannot be scheduled online.